I am currently delivering a number of my specialist courses for the Joy Project, Worcester Community Trust. Follow the link for a referral into this women-only charity. 
In association with the Libraries & Learning Team Worcestershire County Council, I ran the following courses for both women and men throughout the year and wrote and developed the current curriculum, Positive Me, which you can access via www.worcestershire.gov.uk/adultlearning.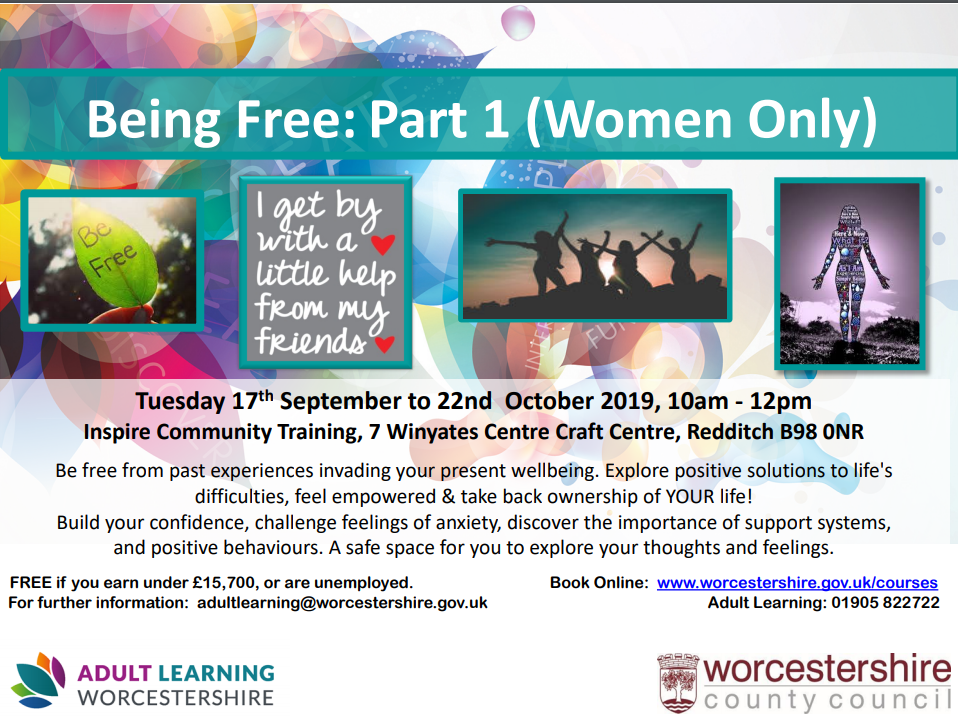 Want to know more? Lets chat...